29 August 2017
An Inclusive Education workshop will be specially conducted for special needs teachers by Ms Tiffany Banner (Murdoch University) at Murdoch Singapore as well as at the National Institute of Education (NIE), Singapore.
---
Details
Date:    Tuesday, August 29, 2017
Time:    3 – 5 pm
Venue:  Murdoch Singapore
King's Centre #03-01
390 Havelock Road
Singapore 169662
---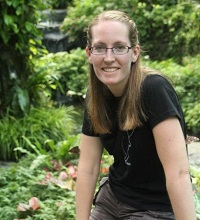 A Teaching Fellow, Unit Coordinator and Lecturer in the School of Education at Murdoch University in Perth, Western Australia. Ms Tiffany Banner areas of expertise includes inclusive education, students with special educational needs, learning disabilities and professional learning. She has been actively involved in inclusive education re-search, development and practice for the past 20 years, through her studies and previous position as a consultant teacher with the Learning Disabilities Team for the School of Special Educational Needs: Disability. She has taught in the area of Inclusive Education for over 20 years in mainstream, educational support centres and language development centres. She has also been lecturing and teaching at both Murdoch and Curtin Universities since 2007. She's passionate about inclusive education and catering effectively for the diversity of students in classrooms.
---